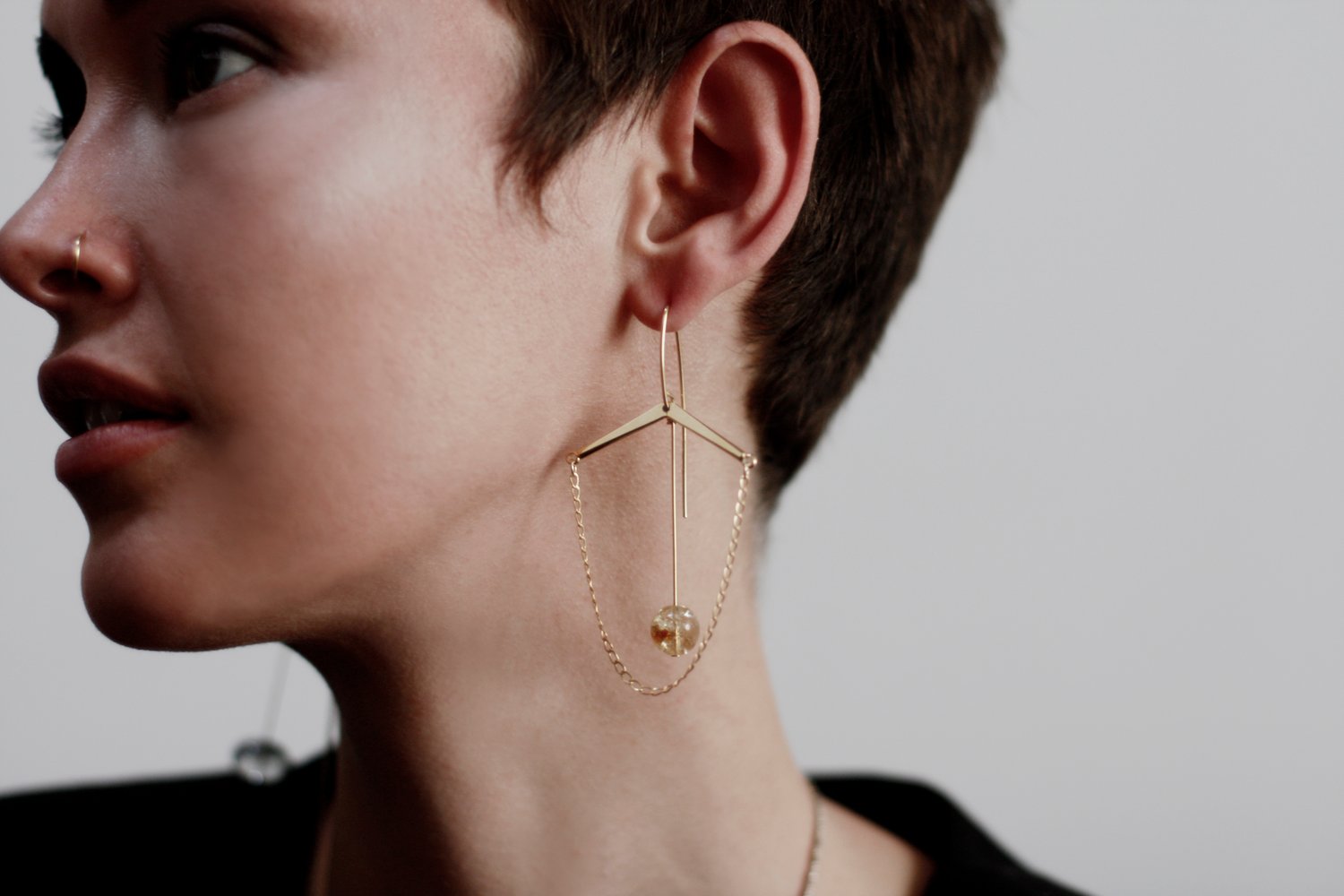 Tick tock 2 single earring
One may wear this as a single earring or feel free to pair up with Tick Tock earring.
Materials are vintage glass bead, 14k gold filer chain on a gold plated brass connector. The ear hook is 14k gold filled.; 2-1/2" from the ear hook.