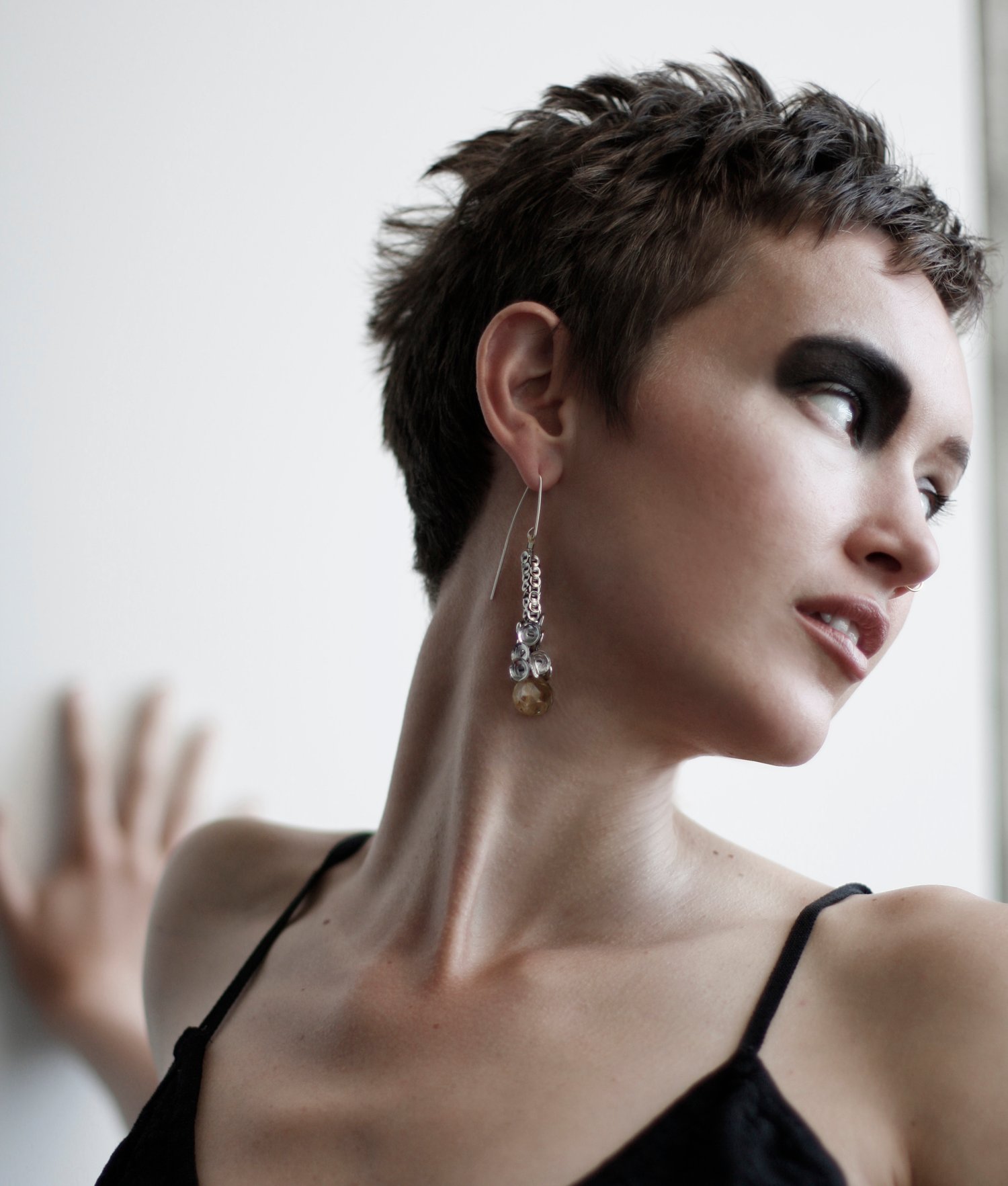 Sparkling Berry earring
A truly one of a kind single-sided earring- the textures are created through different sizes of vintage beads with a touch of a Rutilated Quartz stone. It is about 2-1/4" measured from the silver ear hook.
*the rutilated quartz is available in either golden/clear or green/clear. Pls state which color you want, It is about 1-1/2" Long.