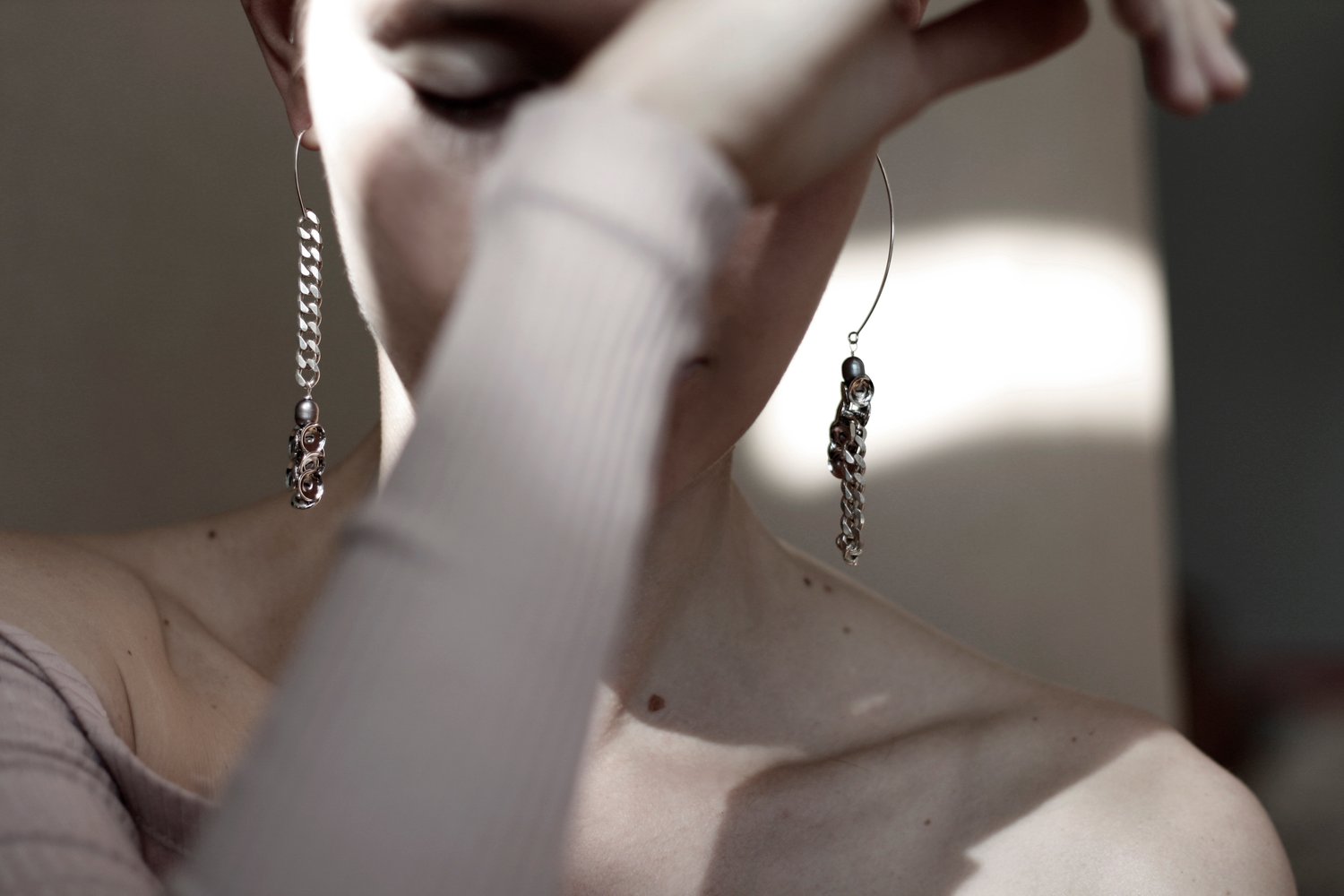 Coffee berry earrings
The appearance depicts the still life of coffee berry plants, therefore the color has stripped and only the form remains. The sterling silver chain gives a strong structural touch to the vintage brass buttons and pearls. It is a stunning pair that meet half-way between organic and structure. This pair actually feels lighter than it looks.
The total length is about 3.75" & 4".