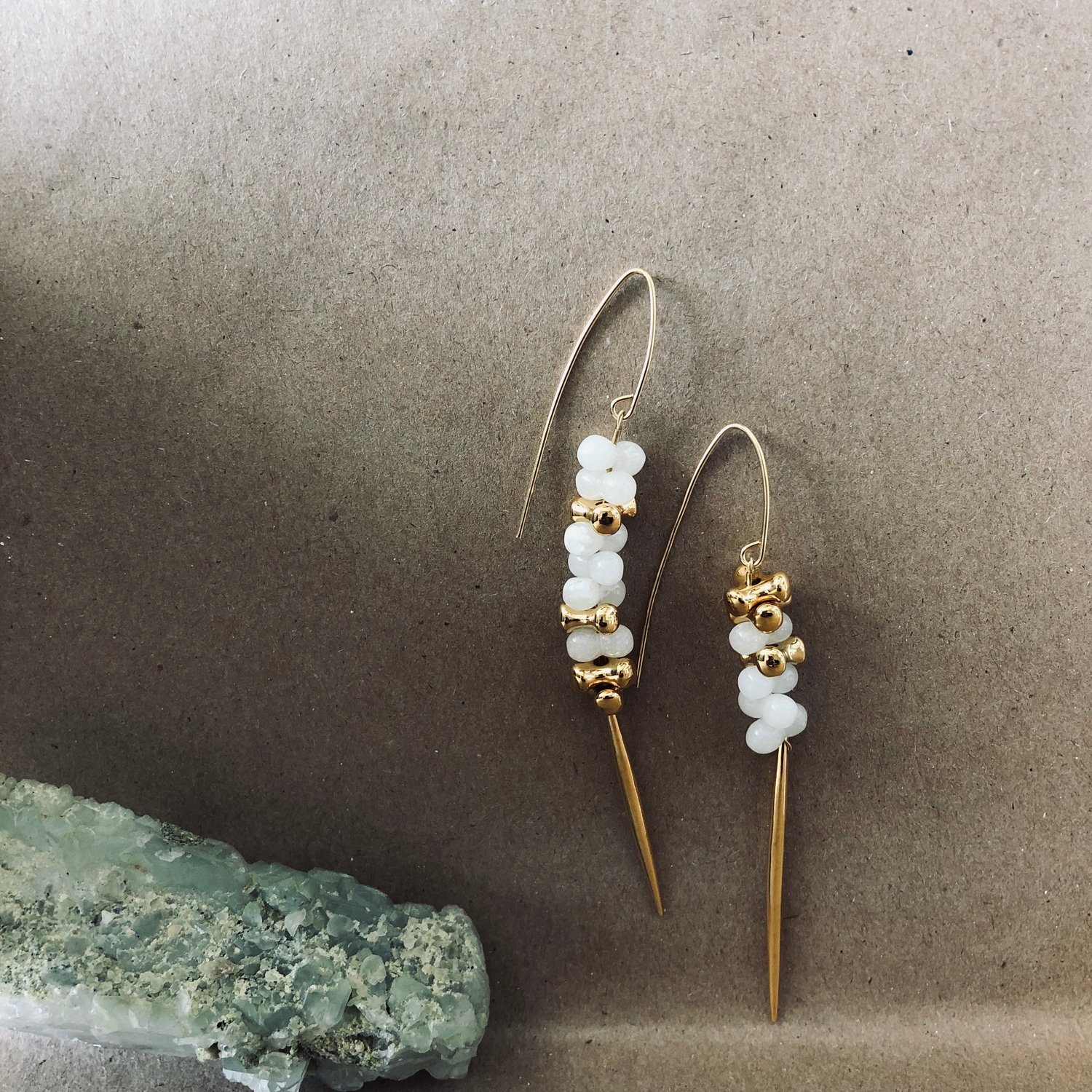 Bone & Spine
As inspired by the human body- the bone and spine, this pair is a bit of renaissance. White onyx stones, vintage base metals and gold plated spikes are used.
The pair is about 3.25" & 3.4" measured from the 14k gold filled ear hooks.
They are a One-Off item.